For Delivery of Small Items to a Mailbox

This service for small parcels provides next-day delivery to a mailbox, to the same standards as TA-Q-BIN.
This service can be used by corporate and sole proprietorship customes who have made a contract with Yamato Transport. It can also be used by individual customers who are using interpersonal transaction websites (flea markets, auctions) that have made a contract with Yamato Transport.
Credit agreement
Time range selection not available
TA-Q-BIN Delivery
Center Pickup Service
Return deliveries available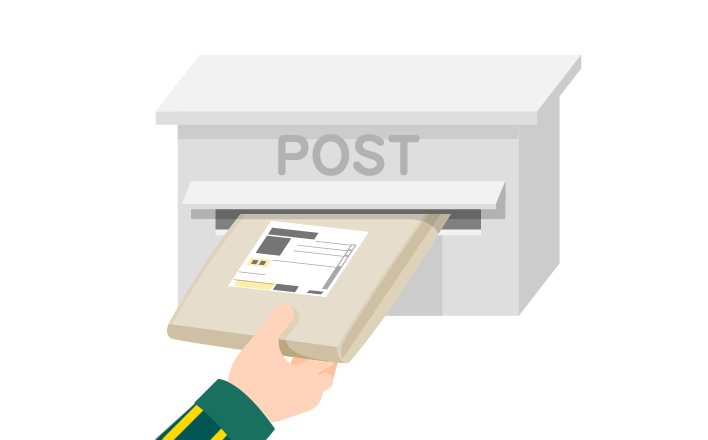 Parcels placed in/delivered to mailboxes
Parcels are placed in and delivered to mailboxes.
*

Parcels which cannot fit in a mailbox are taken back by the Sales Driver.
Same number of days for delivery as TA-Q-BIN; next-day delivery throughout Japan
The TA-Q-BIN network is utilized for speedy shipping.
*

Excludes some areas.

*

Delivery date and time cannot be specified.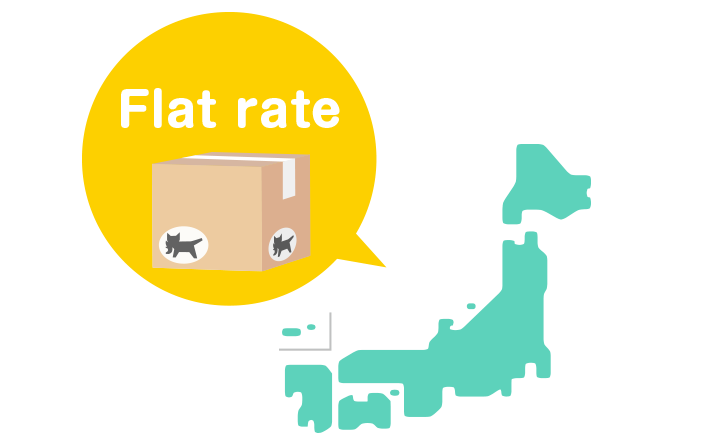 Flat rates throughout Japan
Flat rates apply for all of Japan. A price is set for each customer depending on conditions such as quantity, etc.
*

The maximum amount per parcel is 385 JPY (tax included).
Acceptable Sizes for Nekopos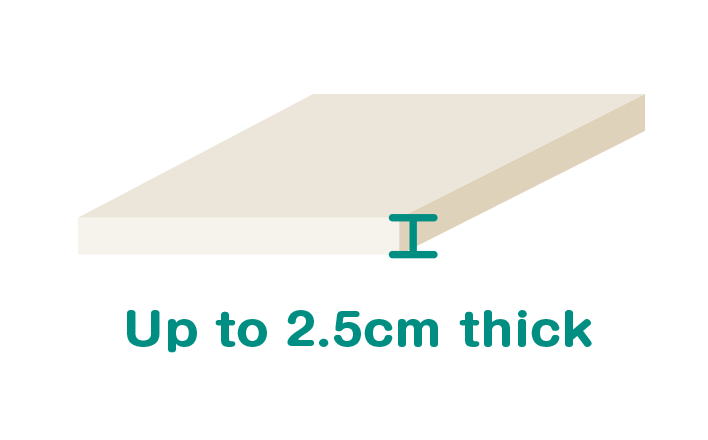 Maximum
square A4 size (Length:31.2cm Width:22.8cm)
Minimum
Length:23cm Width:11.5cm
Within 2.5 cm thick *
Up to 1 kg
*

Some online flea market and auction websites are available to send by Nekopos within a thickness of 3 cm.
Please refer here for details. (Japanese only)
How to Make a Mailing Label

Issue Using Computer at Workplace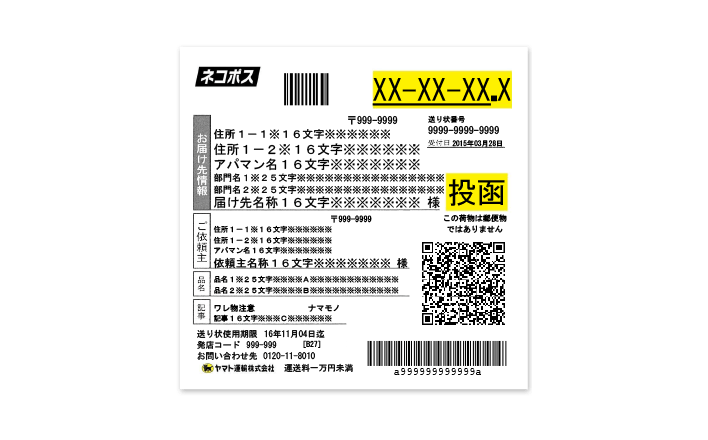 A special mailing label is required for sending Nekopos.
Also, a delivery completed email is sent to the receiver. Therefore, please create special waybill labels using the
Waybill Issuing System B2 Cloud (Japanese only) which enables linking with information such as the email address of the receiver.
Special address labels for Nekopos can be created using laser, inkjet, and thermal printers.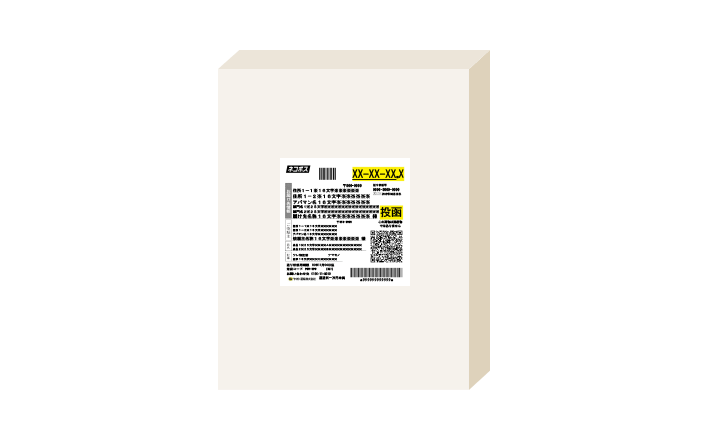 Please affix the mailing label to the outside of the parcel. Parcels can be sent from Yamato Transport Sales Offices or picked up and sent by Sales Drivers.
*

However, this excludes parcels within 23 cm × 11.5 cm.

*

This service is not available at TA-Q-BIN Agency such as convenience stores.
The underwriting limit for loss or damage of parcels is 3,000 JPY (tax included).
If you want the confirmation of receipt, please use TA-Q-BIN.
Some items cannot be handled by Yamato Transport.
For details, please refer to "Items that Cannot be Sent by TA-Q-BIN."
Request pickup
Inquiries Online
Please note that inquiries made after 6:00pm may be responded to after 9:00am the following day.
Inquiries by Phone
The hours of operation differs depending on the type of inquiry.
When difficult to connect with the toll-free number
in English03-6757-1061
(9:00am to 6:00pm, 365 days a year)
How to Use the Automated Phone Service
Inquiry

Business hours

Menu number

Procedures

Redelivery


except for UPS & International TA-Q-BIN
24 hours a day,
365 days a year
See table below

Redelivery


UPS & International TA-Q-BIN
9:00am - 6:00pm
365 days a year
You will be connected to the Customer Service Center.

Pickup

Other inquiries
1. Enter waybill number
Please enter the waybill number.
2. Select delivery or pickup
Please select from the following options:

To request redelivery, press

1

To request pickup at a TA-Q-BIN Sales Office, press

3

3. Select the desired delivery date
Enter your desired delivery date.

For same day delivery, press

1

For delivery on a later date, enter the desired date in MMDD format (e.g. enter

0

4

0

1

for April 1)

4. Select the desired delivery time zone
Enter your desired delivery time zone.

No preference (same day or later date), press

0

Specify delivery time zone
For AM: press

1


For 2:00pm - 4:00pm: press

2


For 4:00pm - 6:00pm: press

3


For 6:00pm - 8:00pm: press

4


For 7:00pm - 9:00pm: press

5

5. Enter your phone number
Enter a telephone number where you can be reached.
6. Request accepted
Your request has been accepted. A Sales Driver will redeliver your parcel at the specified time.