Delivering Catalogs, Pamphlets and Other Direct Mail to Mailboxes

Kuroneko DM-Bin is a service for delivering catalogs, pamphlets, and other promotional material to mailboxes throughout Japan without a seal of receipt.
This service can be used by corporate customers, group customers, and sole proprietorship customers who have made a contract with Yamato Transport.
Credit agreement
Time range selection not available
TA-Q-BIN Delivery
Center Pickup Service
Cash-on-delivery not available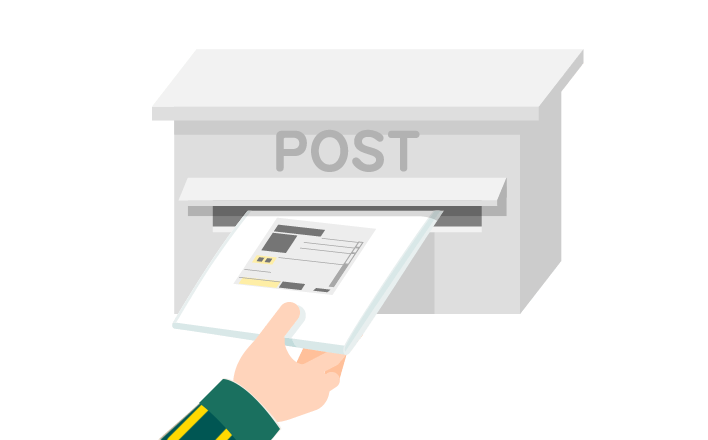 Parcels placed in/delivered to mailboxes
PParcels are placed in and delivered to mailboxes.
Flat rates throughout Japan
Flat rates apply for all destinations in Japan. Prices are set depending on certain conditions such as delivery quantity and the items to be shipped.
*

The maximum cost per parcel is 167 JPY (tax included)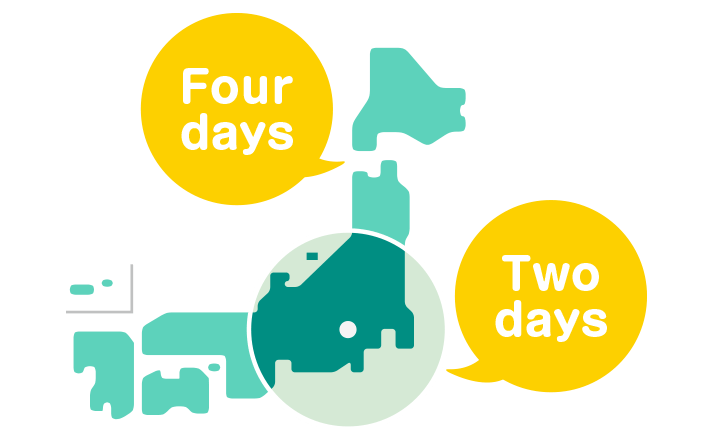 Approximate delivery times
Within 400 km: Two days
Outside of 400 km: Four days (including day of shipment)
Applicable Sizes for Kuroneko DM-Bin
Linear dimensions of up to 60cm.
Longest side up to 34cm
Thickness up to 2cm
Weight up to 1 kg
*

For items which are larger than "11.5 cm(W) × 23 cm(L)."

*

Parcels which cannot fit in a mailbox are taken back by the Sales Driver.

*

Some items cannot be handled by Yamato Transport.
For details, please refer to "Items that Cannot be Sent by TA-Q-BIN."
How to Send Kuroneko DM-Bin
How to Make a Mailing Label

Issue Using Computer at Workplace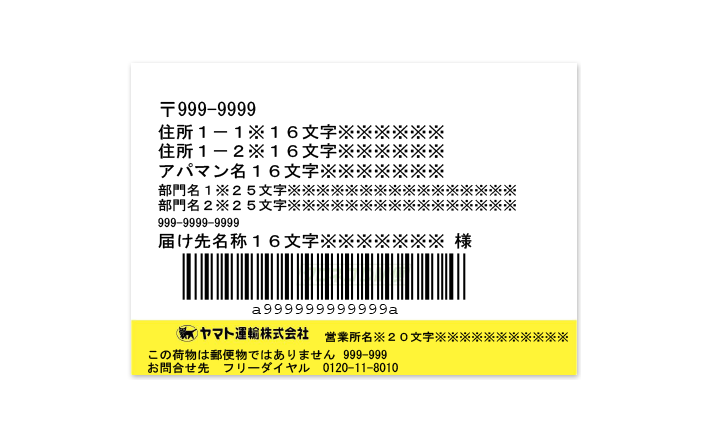 A special mailing label is required for sending Kuroneko DM-Bin.
Also, a delivery completed email is sent to the receiver. Therefore, please create special waybill labels using the
Waybill Issuing System B2 Cloud (Japanese only)which enables linking with information such as the email address of the receiver.
Special address labels for Kuroneko DM-Bin can be created using laser, inkjet, and thermal printers.
Please affix the mailing label to the outside of the parcel. Parcels can be sent from Yamato Transport Sales Offices or picked up and sent by Sales Drivers.
*

This service is not available at TA-Q-BIN Agencies such as convenience stores.
Please write the postal code, address and name of the receiver on the outside of the parcel.
Please prepare a Kuroneko DM-Bin mailing label and contact a Sales Driver or Sales Office .
Parcels can be collected by a Sales Driver or dropped off at one of 4, 000 Yamato Transport Sales Offices throughout Japan.
*

This service is not available at TA-Q-BIN Agencies such as convenience stores.
Correspondence(letters, billing invoices, etc.) are not accepted.
Items which require insurance is not accepted .

*

In the case of loss or damage, shipping rates are refunded or free shipping is provided for a replacement item.

*

No compensation is paid for delayed deliveries.

Parcels addressed to post office boxes are not accepted.
The date, time or day of the week for delivery cannot be specified .
This service is not available at TA-Q-BIN Agencies such as convenience stores.
If you want the confirmation of receipt, please use TA-Q-BIN.
Request pickup
Inquiries Online
Please note that inquiries made after 6:00pm may be responded to after 9:00am the following day.
Inquiries by Phone
The hours of operation differs depending on the type of inquiry.
When difficult to connect with the toll-free number
in English03-6757-1061
(9:00am to 6:00pm, 365 days a year)
How to Use the Automated Phone Service
Inquiry

Business hours

Menu number

Procedures

Redelivery


except for UPS & International TA-Q-BIN
24 hours a day,
365 days a year
See table below

Redelivery


UPS & International TA-Q-BIN
9:00am - 6:00pm
365 days a year
You will be connected to the Customer Service Center.

Pickup

Other inquiries
1. Enter waybill number
Please enter the waybill number.
2. Select delivery or pickup
Please select from the following options:

To request redelivery, press

1

To request pickup at a TA-Q-BIN Sales Office, press

3

3. Select the desired delivery date
Enter your desired delivery date.

For same day delivery, press

1

For delivery on a later date, enter the desired date in MMDD format (e.g. enter

0

4

0

1

for April 1)

4. Select the desired delivery time zone
Enter your desired delivery time zone.

No preference (same day or later date), press

0

Specify delivery time zone
For AM: press

1


For 2:00pm - 4:00pm: press

2


For 4:00pm - 6:00pm: press

3


For 6:00pm - 8:00pm: press

4


For 7:00pm - 9:00pm: press

5

5. Enter your phone number
Enter a telephone number where you can be reached.
6. Request accepted
Your request has been accepted. A Sales Driver will redeliver your parcel at the specified time.